Multimedia trade fair presentation – with the right use you will win numerous new customers
Multimedia presentations have become commonplace in most industries and are now indispensable. When it comes to trade fairs, numerous companies now also rely on this type of presentation.
However, different rules apply to a trade fair presentation in terms of preparation and impact. In fact, with a well-done and effectively staged trade show presentation, you can attract numerous new customers.
The goal of your trade fair presentation
The most important thing in advance: define for yourself exactly the goal that you want to achieve by means of the trade fair presentation. For example, do you want to arouse the curiosity of prospective customers and win them as new customers. Then we speak of the so-called teaser presentations (from to tease = to attract). Or maybe you want to bring innovative and new products/services closer to existing customers in an interesting way. To do this, however, customers must come specifically to your trade fair stand and be interested in your services.
There are several types (possibilities) for trade show presentations:
♦ PowerPoint, Flash, and video presentations
♦ interactive and game presentations
♦ spatial 3D stereo presentations
♦ 5D techniques (audio, video, vibration, light, water spray).
The goal determines the type of presentation, technology, design and content of the trade fair presentation.
10 tips for a successful trade fair presentation
Keep these 10 tips in mind when preparing and preparing your multimedia teaser trade show presentations to help you achieve your trade show goals.
1. integrate the projections or monitors into the booth and the trade fair concept in such a way that they can be seen very well by visitors. It is also good if they are very noticeable. See also points 2 to 4.
2. large projections of presentation are seen from afar and if the content has been visualized in an exciting and interesting way, it will attract many interested people. So take the chance to project very large. It increases your flow of visitors.
3. unusual positioning of LCD or plasma screens also generates attention, for example, upright or diagonal suspensions to moving screens.
4. innovative projection techniques, such as spatial 3D stereo presentations with 3D glasses, are also suitable for attracting attention to the booth.
5. the content or the amount of information of a trade fair presentation should be greatly reduced, i.e. a maximum of one line of text. In fact, anything beyond that is not perceived. Just imagine how much you would like to read long texts at a trade show. A trade show presentation that has been created with PowerPoint should be inspected closely for this.
6. remember that there is no beginning and no end to a trade show presentation. For you, this means that the presentation must look interesting at all times. Therefore, it is better to proceed according to the motto "less is more" and pay attention to a sophisticated psychological effect. Quality rather than quantity.
7. show many pictures that look interesting and unusual. In today's world, we are heavily influenced by audiovisual media or even Hollywood movies, which ultimately means that the image competes with it. Think about the images and invest a lot of time and expertise here.
8. be sure to use different types of animations in PowerPoint, for example zoom or path animations. Because the majority of passing trade show visitors will only take a cursory glance at your display. If this seems interesting, the gaze pauses and the person stops. Always remember that someone on average only max. looks at your display for 30 seconds. If what is presented seems too boring, the visitor moves on.
9. show the absolute latest products or services, if approved. Pilot products or future studies are also interesting.
10. always keep in mind that the projections or monitors are intended to perform a specific task. This means that, on the one hand, you must be concretely planned into the trade fair stand and the trade fair concept, and on the other hand, the content and the presentation must be structured in a psychologically sound manner in order to achieve a real effect.
Conclusion
Use modern technology, integrate large projections and monitors into exhibition concept, reduce content, show new things and keep in mind that content and design should be psychologically based. If you keep this in mind when preparing and preparing your multimedia trade fair presentation, nothing will stand in the way of a successful trade fair for your company.
---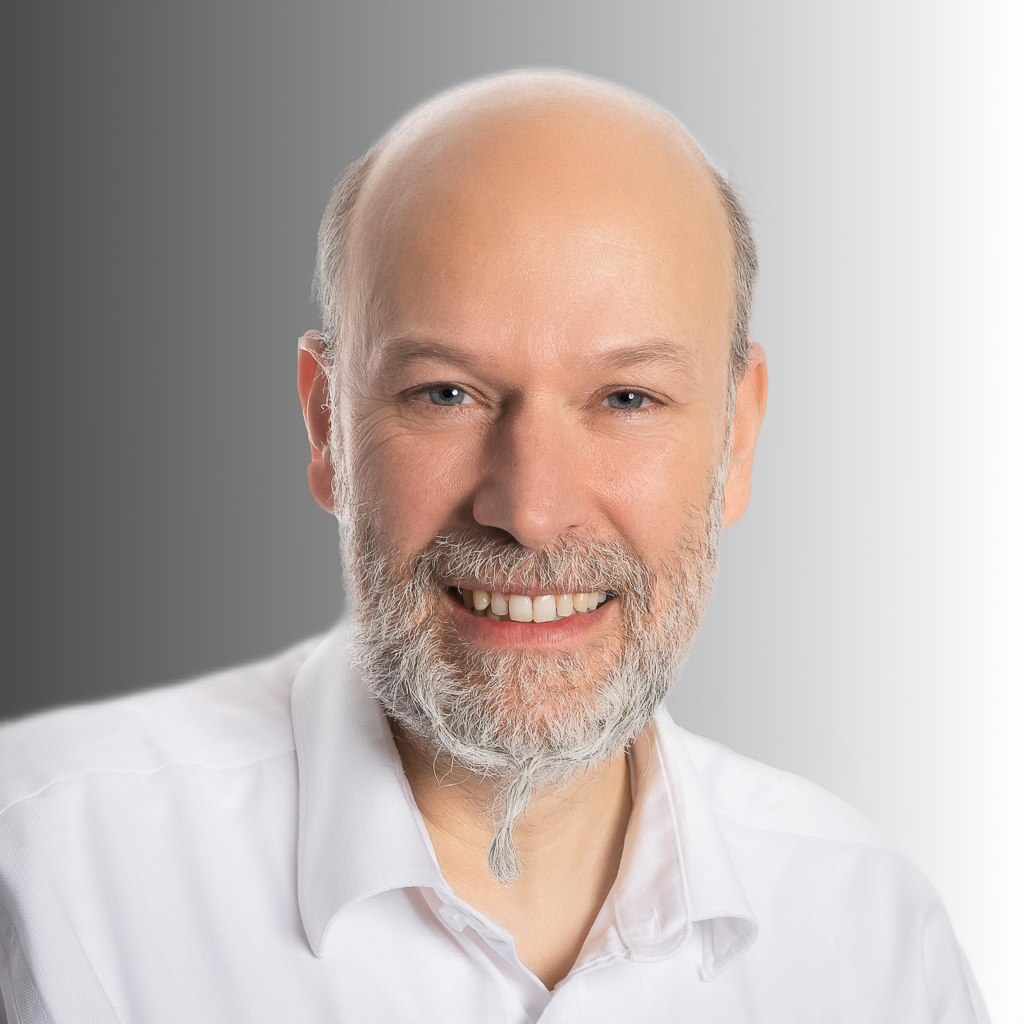 Dipl.-Wirtsch.-Informatiker Matthias Garten is the expert for multimedia presentations. He is an entrepreneur, speaker (TOP 100 Speaker), trainer (TOP 100 Excellence Trainer), multiple book author, presentation coach (presentation training), member of the GSA and Club 55, organizer of the Presentation Conference, Presentation Bootcamp and Presentation Rocket Days. In addition to PowerPoint and presentation training, he inspires and advises companies to present themselves even more effectively and thus stand out from competitors. He is the business owner of the presentation and PowerPoint agency smavicon Best Business Presentations and with his team has created over 15,000 presentations for over 150 industries since 1993.