OUR COMPETENCE FOR YOUR FURTHER EDUCATION: LECTURES, COACHING, TRAINING ON THE TOPIC OF PRESENTATION AND POWERPOINT
Learning. Improve. Ascend.

STAY UP TO DATE: LECTURES WITH THE NO. 1 MATTHIAS GARTEN
The editor of the annual Presentation Trend Report

LEARN ABOUT THE LATEST POWERPOINT & PRESENTATION TRENDS
on lectures or in Powerpoint- and presentation trainings with Matthias Garten

IMPROVE YOUR STAGE PERFORMANCE
In 1-to-1 coaching sessions, seminars or at the Presentation Rocket Day

LEARN IN SEMINARS OR IN-HOUSE TRAININGS FROM PROFESSIONAL AND TOP TRAINER MATTHIAS GARTEN
compact. efficient. practical.

UNSERE KOMPETENZ FÜR IHRE WEITERBILDUNG: VORTRÄGE, COACHINGS, TRAININGS ZUM THEMA PRÄSENTIEREN UND POWERPOINT
Lernen. Verbessern. Aufsteigen.

BLEIBEN SIE UP TO DATE: VORTRÄGE MIT DER NR. 1 MATTHIAS GARTEN
Dem Herausgeber des jährlichen Presentation Trend Reports

ERFAHREN SIE DIE AKTUELLEN POWERPOINT- & PRÄSENTATIONSTRENDS 2019/2020
Auf Vorträgen oder in Powerpoint- und Präsentations-Trainings mit Matthias Garten

VERBESSERN SIE IHRE BÜHNENPERFORMANCE
In 1-zu-1-Coachings, Seminaren oder auf dem Presentation Rocket Day

LERNEN SIE IN SEMINAREN ODER INHOUSE-TRAININGS VOM PROFI UND TOP-TRAINER MATTHIAS GARTEN
kompakt. effizient. praxisnah.
LEARN HOW TO CREATE, DESIGN AND DELIVER PROFESSIONAL PRESENTATIONS
.
Take advantage of our many years of experience and expertise in lectures, training and coaching on the subject of presentations and PowerPoint.
Matthias Garten is the Chief Presentation Officer and the top PowerPoint and presentation expert in Germany.
His trainings belong to the top class – efficient, compact, practice-oriented.
We have founded the inflow Presentation Trend Academy to complement the presentation agency smavicon.
In our trainings, seminars, lectures, coaching sessions on the topic of presentation, through books by Matthias Garten and other trainers such as Michael Rossié, Bettina Stark, Peter Mohr, Katrin Seifarth, Elisabeth Motsch, Marco Jelic and many more, you will learn and experience more about effective presentation from our top experts: Dramaturgy, content, PowerPoint, visualization, design, presentation trends, methodology, didactics, rhetoric, storytelling, body language, technique, staging, presence, outfit and appearance.
Theoretically well-founded and practically explained. Trend oriented and innovative. Use our well-founded expert knowledge and increase your impact!
KEYNOTE SPEAKER, TOP TRAINER AND PRESENTATION EXPERT MATTHIAS GARTEN: THE CHIEF PRESENTATION OFFICER
.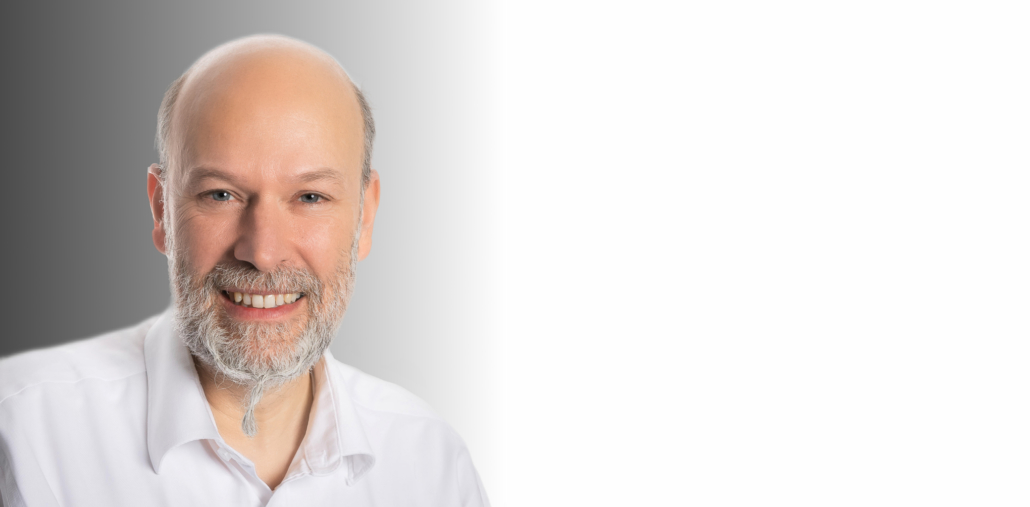 Matthias Garten is one of the leading experts for presentations and inspires and inspires his audience. He studied computer science with a minor in psychology in Munich and business informatics in Darmstadt. In 1993, the graduate business information scientist founded the company smavicon Best Business Presentations, the first presentation agency for multimedia presentations in Germany. As a trainer, Matthias Garten focuses on: 1. innovative presentations 2. visual effectiveness 3. sales-boosting dramaturgy.
He offers everything from PowerPoint trainings to individual consultation and lectures on the topic of presentation. In addition, he developed the so-called Presentation Booster Method for the best-selling and most effective presentations. In a charming way he conveys knowledge in an entertaining and fitting way. The impulses in his lectures, presentation seminars and PowerPoint trainings are inspiring and stimulating for many people. The new points of view help to change presentations in a positive way and bring about a change in thinking.
INDIVIDUAL TRAININGS AND COACHINGS
Sometimes it is helpful to book individual training or coaching instead of open training. A personal coaching is the most efficient way of training, with which you will reach your goal very quickly and effectively.
Advantage: In coaching, blockades or obstacles can be removed more easily.
WORKSHOPS
Sometimes it is the case that the company is working on special internal topics. In such cases, participation in an open training course does not make much sense. In a workshop it is easier to rethink or work on new topics.
Advantage: You can work creatively and efficiently with a coach on a specific topic. In the workshop you have a mix of live optimization of your topics, training and coaching. Very individually tailored to your content.
WHAT DO WE OFFER YOU?
– an individual consultation and coaching by the expert for multimedia presentations
– a comprehensive discussion of your presentation (dramaturgy, concept, psychology, design, visualization, personal performance, staging)
– an analysis of your impact according to the S.C.I.L. model
– Improving your impact
WHAT ADVANTAGE DO YOU GET OUT OF IT?
You learn faster and more intensively in coaching and the contents are individually tailored to your needs. You implement what you have learned directly into your own templates.
LECTURE: "CURRENT PRESENTATION TRENDS"
Strategies, products, services, designs, formats, programs, trainings … all this is subject to constant change. The 2017 presentation trends will give you orientation and a concrete direction. Because often it only takes small changes to make you stand out from the crowd. No matter whether you are giving a lecture, participating in an online conference or using a training presentation. With the knowledge of trends in presentations, you can gain a head start and use it to your advantage.
To the video recording: https://www.youtube.com/watch?v=aX1Spa0SLog
LECTURE: "PRESENTING IS LIKE RIDING A BUS"
To the video recording: https://www.youtube.com/watch?v=kJAqVdoh438
LECTURE: "PRESENTATION-BOOSTER – THE POWER OF NEUROPRESENTATIONS"
For a successful and effective presentation you have to deal with the prerequisites, expectations, wishes and preferences of the listeners and viewers – the core of the Presentation Booster method. With it you can build your presentations easier, faster and smarter in the future. Achieve an increase in impact of up to 100% with less preparation time! You can look forward to an entertaining and entertaining presentation in which you will be shown in an inspiring and structured way how professionals conceive, design and hold their presentations.
To the video recording: https://www.youtube.com/watch?v=K8SLflOyuYk
LECTURE: "THIS IS HOW YOU GET THEM ALL – IMMEDIATELY. THE QUICK KIT FOR YOUR PRESENTATIONS"
With the Presentation Booster method, presentations are built up more easily, faster and more cleverly. Learn what is important in the preparation and execution of presentations. Achieve an increase in impact of up to 100% with less preparation time. An interesting presentation that shows in an entertaining and structured way how presentation professionals proceed and what to do.
OVERVIEW OF OTHER PRESENTATION TOPICS
TIME SAVING, PRODUCTIVITY INCREASE
"Presentation-Booster – The Power of Neuropresentations" "Procedure and Conception of Presentations" "Increasing Efficiency and Effectiveness of Presentations
IMAGE GAIN, INCREASE IN IMPACT
"Innovative Presentation Techniques" "Effective Presentations with the iPAD" "Everybody powerpointet, but nobody presents" "Visual Storytelling" "The 7 Tips for Effective PowerPoint Presentations
COMPETITIVE ADVANTAGE, INCREASE IN SALES
"Competitive edge with effective presentation techniques" "The optimal sales presentation" "How to better convince your audience" "Best Business Presentations -Professional Presentations
LATERAL THINKING, INCREASING KNOWLEDGE
"Stay in your head – with multimedia presentation" "What do quantum physics and presentation have in common?" "The Quantum Code of Communication"
POWERPOINT AND PRESENTATION TRAINING AT ITS BEST WITH THE TOP TRAINER AND COACH MATTHIAS GARTEN
Would you like to improve your PowerPoint skills and abilities? You would like to get professional and innovative tips on how to present your work? Would you like to learn the latest presentation and design trends? Then our open PowerPoint and presentation training courses and seminars (Rhine-Main area; Frankfurt, Darmstadt, Wiesbaden) are just right for you. Learn from the No. 1, the PowerPoint and presentation expert Dipl.-Wirtsch.-Inf. Matthias Garten and benefit from his many years of experience as a trainer and coach. All open trainings are also available as in-house trainings.
WITH THE NUMBER 1 FOR INNOVATIVE PRESENTATIONS
! Due to the current situation we also offer the training online !
FURTHER TRAININGS OF THE INFLOW PRESENTATION TREND ACADEMY
.