SUBSCRIBE TO THE NEWSLETTER
REGISTER NOW AND SAVE PRESENTATION PACK
NEWS, TIPS AND TRICKS FROM THE WORLD OF PRESENTATIONS
.
You don't want to miss any more exciting news, be informed about great events and receive informative book recommendations?
Would you like to receive exciting and instructive tips & tricks from the world of presentations and regularly download great goodies for your own presentation?
Then sign up for our infoletter and get our exciting presentation pack for your presentation immediately!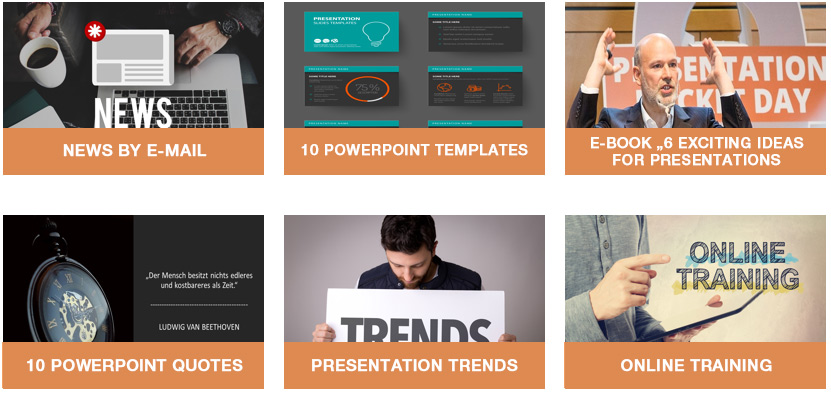 Sign up for our infoletter and receive exciting tips & tricks from the world of presentations, PowerPoint templates, quote slides, presentation trends and much more! If you have not received a confirmation email from us, please also check your spam or junk folder.
Attention: With the request of the presentation pack you register for our free infoletter by entering your e-mail address. You can unsubscribe at any time. Please also note our data protection notice. The collected data will be used exclusively for the subscription of our infoletter. We will treat your data confidentially, your data will not be passed on to third parties.