Good presentations come across as easy and simple when delivered by a true professional. But a professional PowerPoint slide deck and a motivated speaker do not make a successful performance. Much has already been written about proper presentation. And rightly so, because there are simply many things to consider and many stumbling blocks that can cause even experienced speakers to stumble. Again, I would like to give you some important tips for successful presenting.
Tip 1: Do what has worked best for 5,000 years: Tell stories!
The stringing together of dry facts can get boring very quickly, even if you are speaking in front of an expert audience. Embedding your "hard facts" in a story can help you hold your audience's attention longer. Google "storytelling" sometime and get inspired by examples and literature tips on how to find good stories and how to use them in your own presentation.
Tip 2: Don't freeze to a pillar of salt on stage!
If you are completely static behind your lectern and hardly move during your presentation, you will have a hard time inspiring your audience. Immobility is more reminiscent of old professors in a crowded lecture hall or a priest preaching from a pulpit.
If possible, use the whole stage and move, be alive. Don't be afraid to approach the audience, enter into a dialogue. This gives the impression of liveliness and commitment.
Tip 3: Ask questions to your audience!
Engage your audience in your presentation! Ask questions and encourage reflection and thinking along. Even if only a few may actively answer your questions, , many viewers come out of their passivity as a result. Instead of just being bombarded, your audience is given the opportunity to immerse themselves in thought processes and start thinking about your questions themselves. This can significantly increase the interest and attention of your audience.
ipp 4: Find your guideline!
What do you want to achieve with your presentation? What do you want the bottom line of your presentation to be? Make it clear in advance what you want to achieve with your audience and align the content and dramaturgy of your presentation with this. The main theme should be a common thread throughout the structure of your presentation. This will help you avoid illogical jumps in your presentation and useless content that does not advance your topic.
Tip 5: Rely on the power of images!
Nothing is more exhausting and distracting for your audience than slides that are completely filled with text. You force your audience to listen to you and read the slides at the same time. After a short time, they will either stop reading or stop listening to you. A picture, provided with 1 to 2 explanatory sentences, transports the desired information in a concise form quickly and successfully into the brain of your target group.
Tip 6: Make abstract facts understandable !
It is not uncommon for highly explosive facts to miss their mark with the audience because it is difficult to correctly classify what is heard. If you want to tell how much coal is burned on earth per year, the bare number may be difficult for your audience to comprehend.
But if you explain, for example, that a freight train carrying all that coal would reach to the moon, you get an idea of the quantity.
Tip 7: Don't bore your audience!
Even the most well-rested expert will eventually lose interest in his or her subject when a boring speaker rattles off facts with boringly designed slides. What is true for professionals is, of course, even more important for laypersons. If you can't build and maintain tension, you will lose more and more audience members during your presentation.
Therefore, here is the tip to arouse curiosity about your topic already at the beginning. For example, make a deliberately steep thesis statement at the beginning of your talk and promise to provide all the evidence for it during the course of the talk. Or show an object or picture that seems to have absolutely nothing in common with your presentation topic. Ask the question where the connection might be, and promise the resolution by the end of the talk.
Tip 8: Cultivate your entertainer qualities!
For many speakers, it is very hard to be entertaining and amusing during the previous day. Apart from a few natural talents, everyone finds it more or less difficult to be the charming emcee in front of an audience. This makes it all the more important to practice this very challenge again and again and to constantly improve. Ultimately, this only works in practice and cannot be trained theoretically. One possibility for very effective training is presentation training, such as Presentation Rocket Day.
Tip 9: Be passionate!
Your audience will notice very quickly whether you are really burning for your presentation topic or just reeling off a program. That's why you need to break out of the routine, even if you've given a presentation many times before. Be prepared to want to persuade your audience. Realize that it is important to "come across" convincingly. If you only moderate a mandatory event, you will not be convincing.
Think of the stage actors who perform the same play every night. They must be able to authentically recall their feelings every night, otherwise the performance will not be liked.
---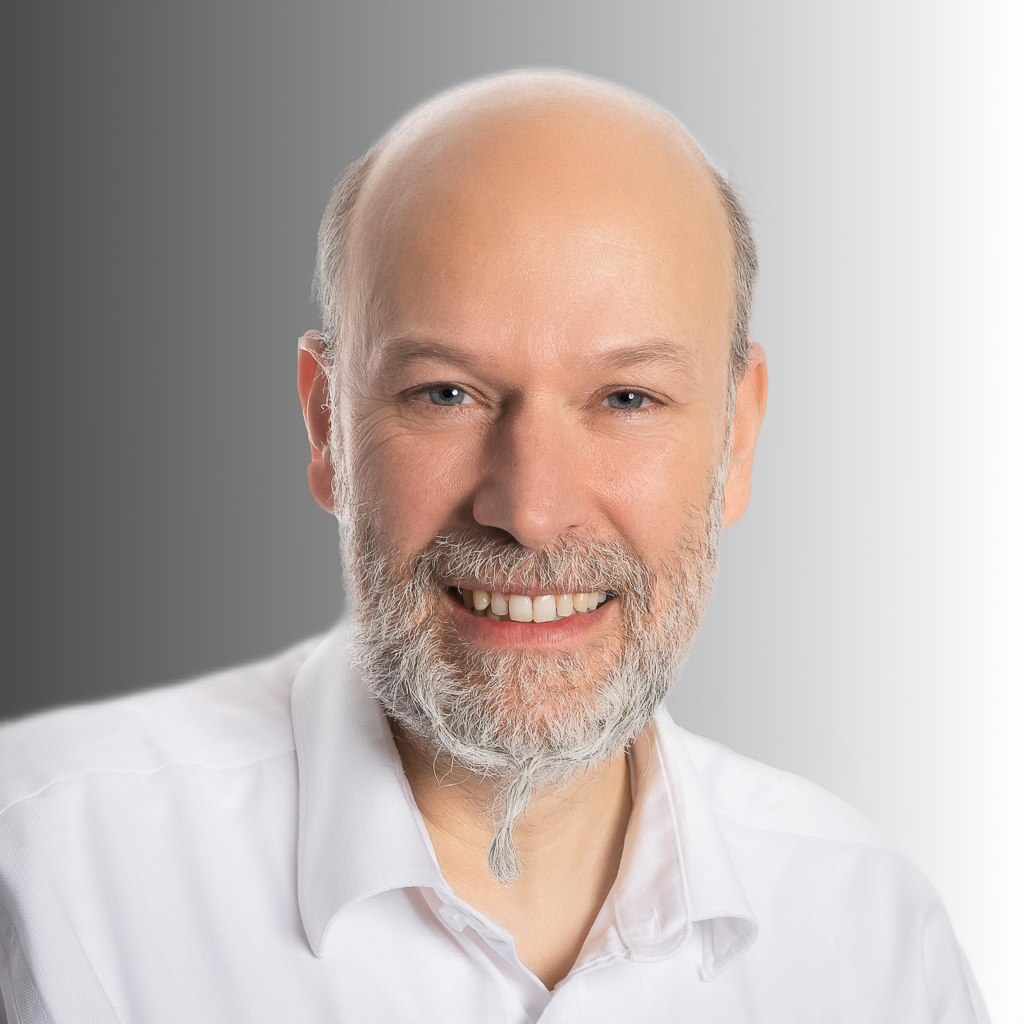 Dipl.-Wirtsch.-Informatiker Matthias Garten as the expert for multimedia presentations and professional PowerPoint presentations knows about the art of professional slide design. He is an entrepreneur, speaker (TOP 100 Speaker), trainer (TOP 100 Excellence Trainer), multiple book author, presentation coach (presentation training), member of the GSA and Club 55, organizer of the Presentation Conference, Presentation Bootcamp and Presentation Rocket Days. In addition to PowerPoint and presentation training, he inspires and advises companies to present themselves even more effectively and thus stand out from competitors. He is the business owner of the presentation and PowerPoint agency smavicon Best Business Presentations and with his team has created over 15,000 professional PowerPoint presentations for over 150 industries since 1993.